How it works
NoticeConnect is an online platform for inexpensively publishing legal notices and connecting them with the intended audience.
Publishing a Notice
Publishing takes less than five minutes. Proceed as a guest or create a free account to save your billing information.
Your ad will be listed on our site immediately.
Add a commissioned affidavit of publication to your order, which we will place in the mail within ten business days.
Who Sees the Notices?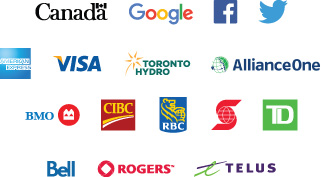 Our site is search-engine optimized. Anyone who Googles the name of someone who owes them money can find your notice, even if they have never heard of NoticeConnect.
Notices on our site are automatically re-published on Twitter and Facebook for maximum exposure.
We send weekly emails to our subscribers about new notices on our site
We send weekly updates about new notices on our site to major Canadian creditors.
Creditors come to our website to look for specific notices.
Pricing
We charge a fixed rate $130 (plus tax) to publish a notice
$40 for a commissioned affidavit of publication
Payment
You can pay by credit card using our secure payment processing system
We also accept cheques, in which case your ad will be published as soon as we have received payment.